Elevated CoSFrame ®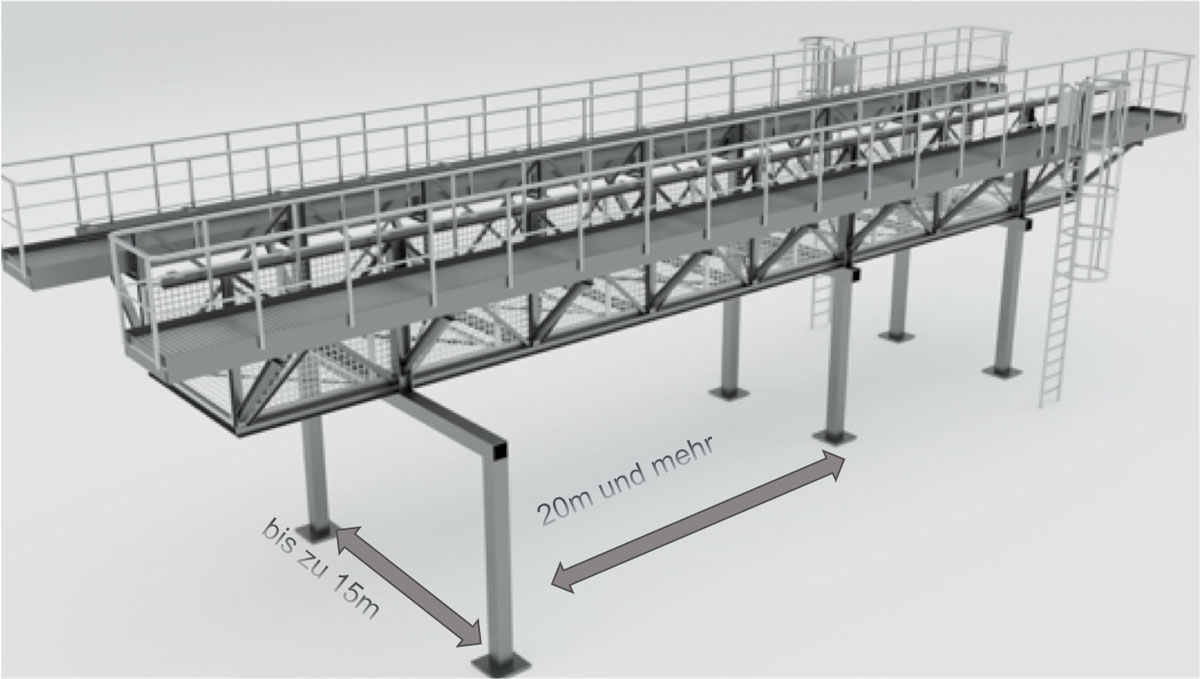 CoSFrame ® – 'Conveyor Steel Frame' – the innovative construction, setting new standards with regard to static and dynamic loads.

A maximum in flexibility combined with the biggest gantry width available on the market, offers you the required freedom in planning your production.
Your advantages at a glance:
All services from a single source: design, static, production, delivery and installation
Utilization of tubular profiles, therefore, no weak axes
Bend-proof connections
Maximum flexibility in dimensioning
Available gantry clearance 20,000 mm and more (depending on the possible floor load) → creates more space for production
Available gantry width up to 15,000 mm
Load-oriented design with site-specific positioning of the supports → allows to bypass interfering contours easily
Individually adaptable to your conveyor system and your maintenance concept
Design guarantees maximum process reliability
Short installation time
Exclusive licence production through hsp
Easy static testing by an independent structural engineer.
Please click here to move on to our product configurator (in german).